Denise Marie
Original Oil Paintings, Impressionist, Naturalist, Photography, Muralist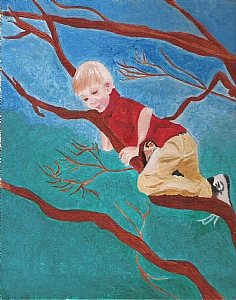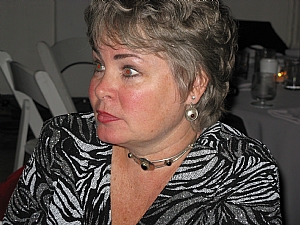 Denise Marie is an oil-painter from Pennsylvannia. She grew up in Philadelphia. She began painting as a child, and in high school, received an award at a Bucks County Art Show for a graphics design in tissue paper.
Denise went on to receive her BFA in Painting from Kutztown University. She has been painting for over 30 years. Her work in oils is representative/impressionistic in style, choosing florals, sunsets, sky-scapes, portraits, landscapes, waterscapes and a new series of Children at Play. Murals are a favorite as well. Most work begins with a Photograph.
Denise Marie has exhibited in mostly local venues, Laurel, at Montpelier Mansion, and in Annapolis at Circle Gallery, in Maryland. Her work is also available at local venues such as Franklins Brewery and Restaurant in Hyattsville, MD, Calvert House Inn, in Riverdale, MD; New Deal Cafe and the Greenbelt Art Center in Greenbelt, MD; Prince George's Plaza Community Center, Riggio Design Gallery and artdc in Hyattsville, Md. Now at the Wayne K. Curry Sports & Learning Center in Landover, MD. and at Angels Touch Skin Care and Wellness Spa in Greenbelt, MD.
She is president of HCAA, a Hyattsville Community Art group showing in Prince George's County. She is also a member of MFA (Maryland Federation of Art), showing in Annapolis and Baltimore. DeniseMarie is also a member of the Chestertown Art League. Her photographs and paintings are on exhibit at the Chestertown Art League on the Eastern Shore.
Denise has also shown in Pennyslvannia at Kutztown University. She has also had a solo exhibit at Village Gallery in Oriental, NC.
She has participated in over 50 art exhibits, festivals and craft shows. She won 1st place at the Greenbelt Lavbor Day festival for oil painting.
Denise has curated one Art show in Hyattsville for a 40th Anniversary celebration. She is curating the art events at Prince George's Plaza Community Center since January 9, 2010. And co curates at the Franklins exhibits.
Denise also works in tissue paper collage, and murals. An extensive work in murals was done for a group home called, Second Family, a program working with severely disabled children, needing 24 hour care. An entire floor of rooms was done on walls and accent painting over windows and doorways.
Another approach has been her series of Children At Play TM. These are portraits of children in some activity captured by photo, then painted on canvas, a moment of their childhood saved forever.